The town that we will be heading to in the next few short months is Vilseck, Germany. Vilseck is located in the northern part of the Landkreis Amberg-Sulzbach and was proclaimed a city in 1331. The historic town is situated next to the Burg Dagestein, one of the oldest castles of the Oberpfalz (Upper Palatinate). Vilseck started to grow in the 12th century, as a castle was needed to protect the once very important "Goldene Straße" (Golden Road) from Nürnberg to the Czech Republic. For more than 800 years Vilseck was ruled by the Bishop of Bamberg. On November 29th, 1802 Vilseck became a part of Bavaria by order of Napoleon's reorganization of Europe. The walled fortess with formerly four gates dates back to 1332.
I haven't been able to track down too many pictures of the town through Google searches, etc., but here are some of my favorites so far! Everything looks so well maintained, the architecture is so neat, and it really looks like a town out of a fairy tale book! Seeing these pictures makes me even more excited to get there and take picture of our own.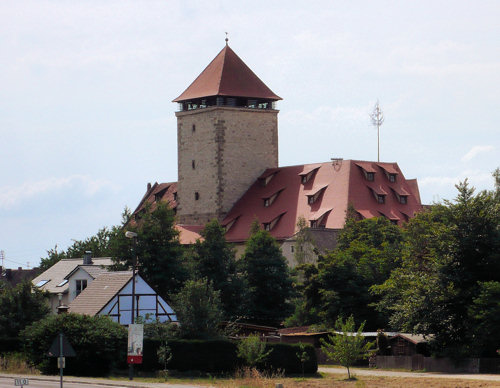 The flowers in the windows, the brightly colored buildings...doesn't it all look so inviting?!